DESTIMAT LE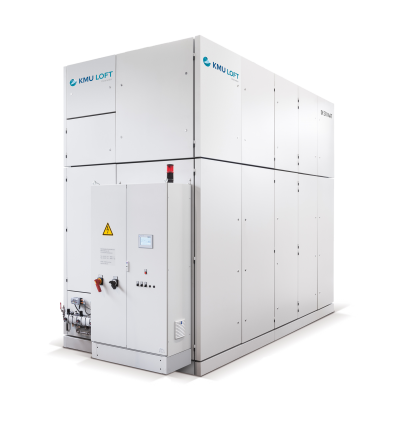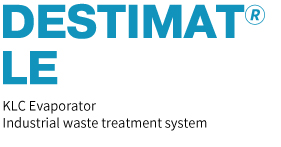 Vacuum distillation with natural circulation and vapor compression
---
The efficient treatment of waste water. Vacuum distillation system with natural circulation
The DESTIMAT® LE series features different models from 9,323 ft³ to over 812,237 ft³ wastewater per year.

Features
KMU LOFT systems "Made in Germany" clean wastewater in leading industrial companies all around the world. They develop innovative solutions for the treatment of wastewater and fluids based on our patented vacuum evaporator technology to protect that resource.
DESTIMAT LE works according to the principle of natural circulation with targeted use of heat and circulation in a shell-and-tube heat exchanger. Due to the maximum heat recovery, the evaporator plant convinces with a very low energy consumption. Optimum accessibility, state-of-the-art control and touch panel guarantee maximum ease of operation.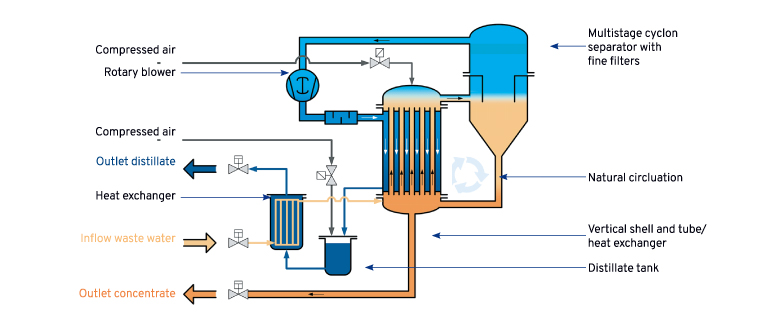 No heaters
or pumps
Fully automated
effective cleaning
system
Best
lifecycle
costs
A lot of
Major enterprise
user
Our system solutions for your resource and cost management.
Resources are limited. Do you know how much potential is in your waste water? The professional management of wastewater protects the environment and can improve your company's balance sheet.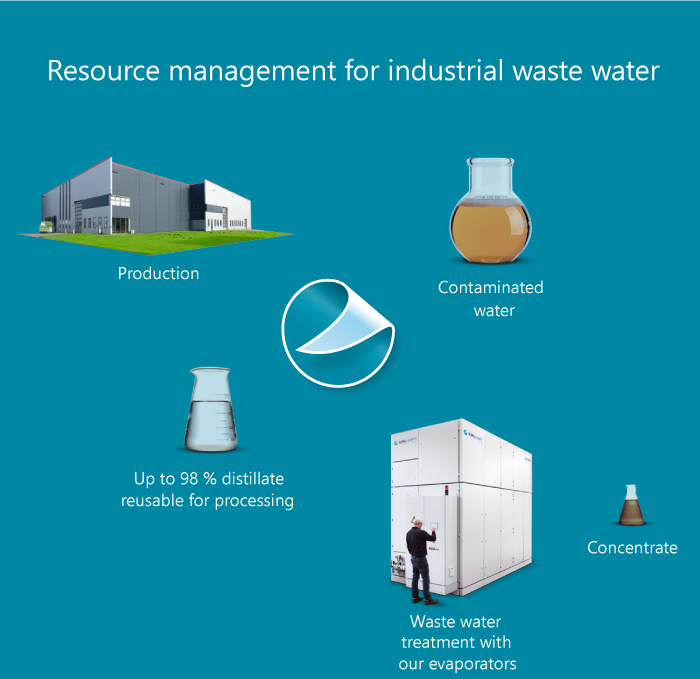 Economical

Best lifecycle costs
Fresh water saving
Reduction of operating costs
Optimised energy consumption
Integrable into existing processes
Low cleaning costs

Ecological

Waste water free production
High quality of distillate
Reusable distillate
Chemical-free evaporation
Improvement of your ecological balance
Recovery of resources(precious metals)
Fulfilment of highest environmental standards

Typical foelds of industry
For most variable waste water
Typical fields of industry)〇Metal working, metal production 〇Surface engineering 〇Automotive, aerospace technology 〇Energy production and supply 〇Waste disposal, recycling, restructuring 〇Pharmaceutical, chemical, cosmetics, petrochemistry industry 〇Food and beverage production
KMU LOFT offers a range of effective pre-treatment and post-treatment options for process water and distillate, e.g.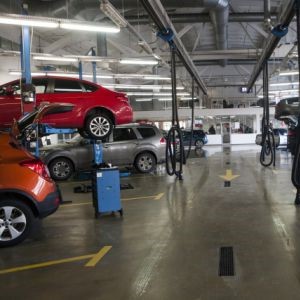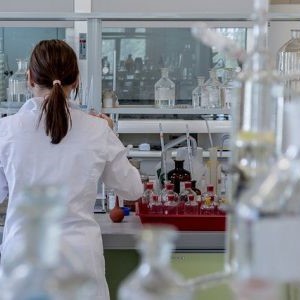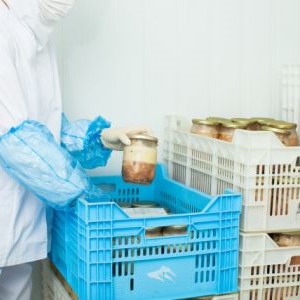 Customers trust LOFT system solutions.
They have the expertise in over 2.400 successful
projects in more than 50 countries.
Waste water treatment using evaporator technology
❶Pre-heat exchanger

Incoming waste water is pre-heated by outgoing distillate.

❷Vacuum pump

Water vapor is compressed, heated and pressed into the heat-exchanger.

Evaporator

❸Heat-exchanger

Hot steam heats up the waste water and condensed to distillate. The waste water evaporates and enters the cyclone.

❹High-performance cyclone separator

Vapour is cleaned from ultrafine particles.
Advantages of the evaporator
For most variable waste waters
Capacity 84-3,850 l/h
Fully automatic cleaning
High-quality materials
Specification
model

LE70

LE90

LE100

LE120

LE150

LE200

LE250

LE300

LE400

Capacity(L/h)
84
108
120
144
180
230

285

345
460
Installed power(㎾)
7.5
11
15
22
30
37
Weight empty
(㎏)
1000
1750
2100
3400

Dimesion(㎜)

L×W×H

1900×1000

×1880

2000×1200

×2200

2413×1200

×2670

2900×1400

×2890

Energy
consumption
(kwh/㎥)
starting from
~60
~60
~55
~50
~50
Type of model

LE 500

LE 700

LE 1000

LE 1200

LE 1400

LE 2000

LE 2200

LE 3000

LE 3500

Capacity(L/h)
575
805
1100
1320
1540
2200
2420
3300
3850
Installedpower(㎾)
45
55
90
132
200
Weight empty(㎏)
4800
7300
7570
13800
17000
Dimensions L×W×H(㎜)
3700×1820×3390
4840×1880×3390
5800×2330×4220
5910×2432×4220
Energy consumption
(kwh/㎥)
starting from
~40
~35
~35
※Date for particular process waters are determined in customer specific calculations
Flow diagram(waste water-soluble cutting oil)