About WUJIAN COSMOTECH
WUJIANG COSMOTECH PRINTING MACHINERY CO., LTD. was established in Jiangsu China in April, 2008 as a new base which supports the vast Chinese market.
With expansion of the remarkable Chinese market of these days, we marched out to China. Our products have earned a good reputation in Chinese market.
Moreover, we aim to contribute the environmental problem in China. Not only printing peripheral equipment but also environmental associated equipment are provided in China.
WUJIANG COSMOTECH will strengthen further a design department, a quality control department, a sales department, etc., and will aim at making the products which can respond to customers' various request.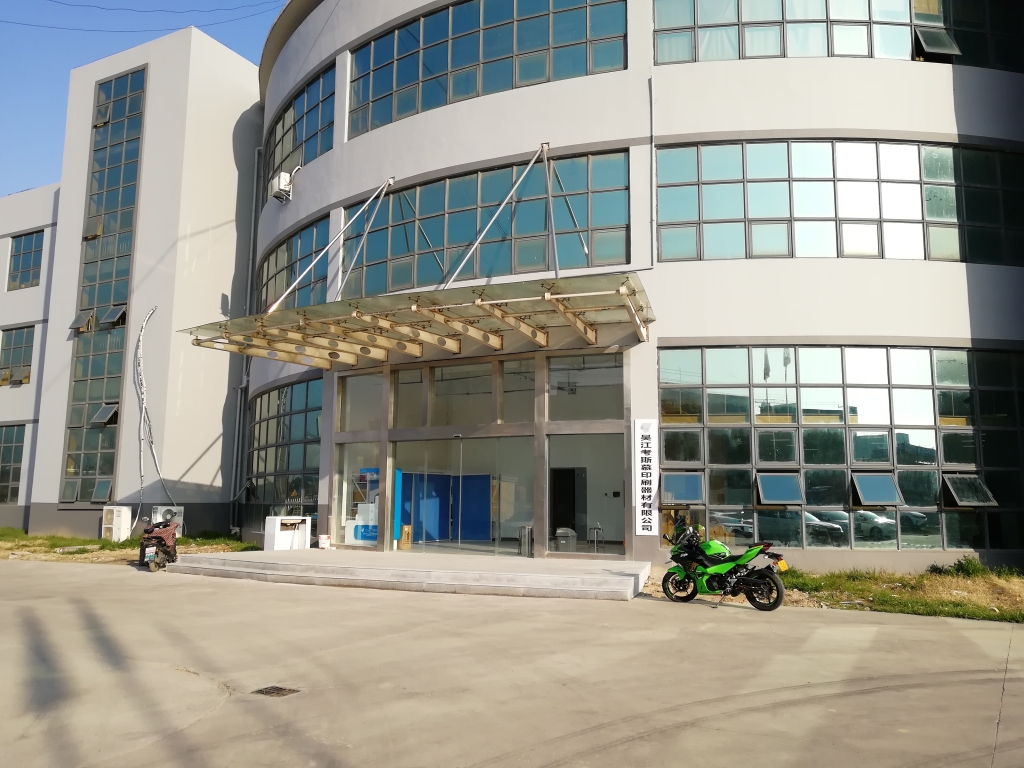 Company Outline
| | |
| --- | --- |
| Corporate Name | WUJIANG COSMOTECH PRINTING MACHINERY CO., LTD. |
| Representative of Corporation | Satoru Kishida |
| Capital | JPY50,000,000 |
| Establishment | April 2008 |
| No. of Employees | 25 |
| Business Description | Manufacturing and sales for peripheral equipment of printing |
| Location | 888 Ganquan West Road, Wujiang Economic Development Zone, Jiangsu Province China |
Company History
| | |
| --- | --- |
| April 2008 | Established |
| March 2009 | Production Start |
| May 2009 | Export start to Japan |
| July 2009 | China domestic sales are started. |
Showroom (Green Product FRIENDLY)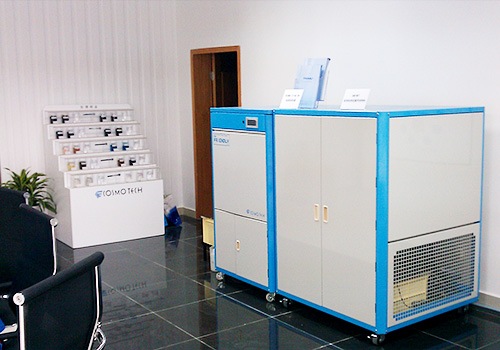 Inspection Process (Dampening Solution Recirculation System TOP-ONE ECO)