Company Profile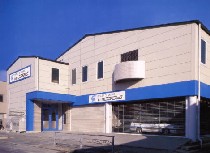 Cosmotech Co., Ltd. was established in 1978 developing and supplying equipment for printing and book binding industries. Since then Cosmotech has been emphasizing interpersonal communication and developing products with the mind-set of customers. And our unique system and high technological skills are now highly acclaimed.
As a true partner for customers, Cosmotech is to offer a better service with our principle "Customer Creed" to gain the favor of customers.
Cosmotech as a global company makes every effort to produce ecological products addressing environmental issues such as global warming.
In recent years our operation has been expanding to overseas and going strong more and more.